A hill-top resort overlooking blue layered waters of the South China Sea with feels of
soothing sea breeze.
Each room comes with a residential touch of decor provides spacious balcony and in-door space for our guests to be relaxed and unwind their resort life style. An ideal condominium styled resort hotel for families, couples and small groups is located in the heart of Onna Village, one of Okinawa's affluent resort belt.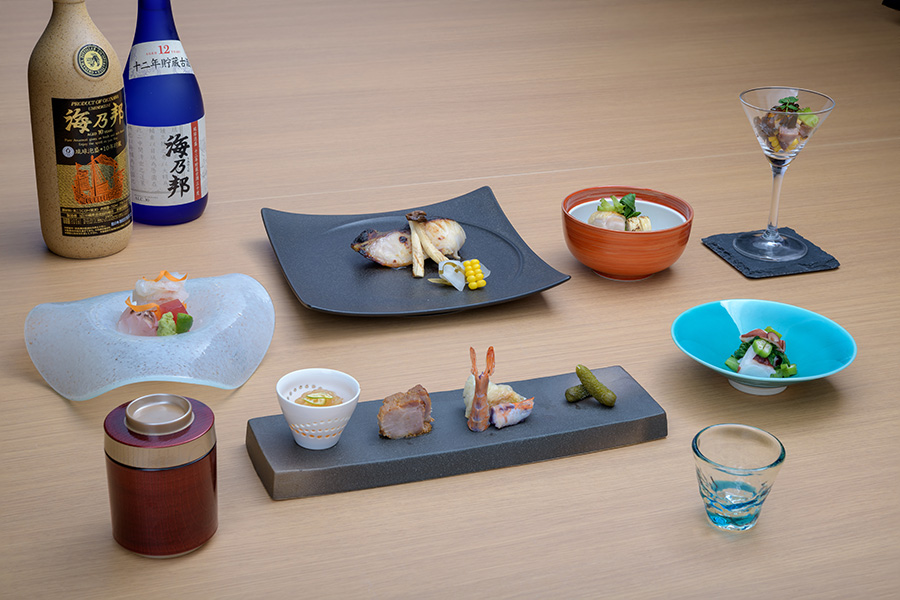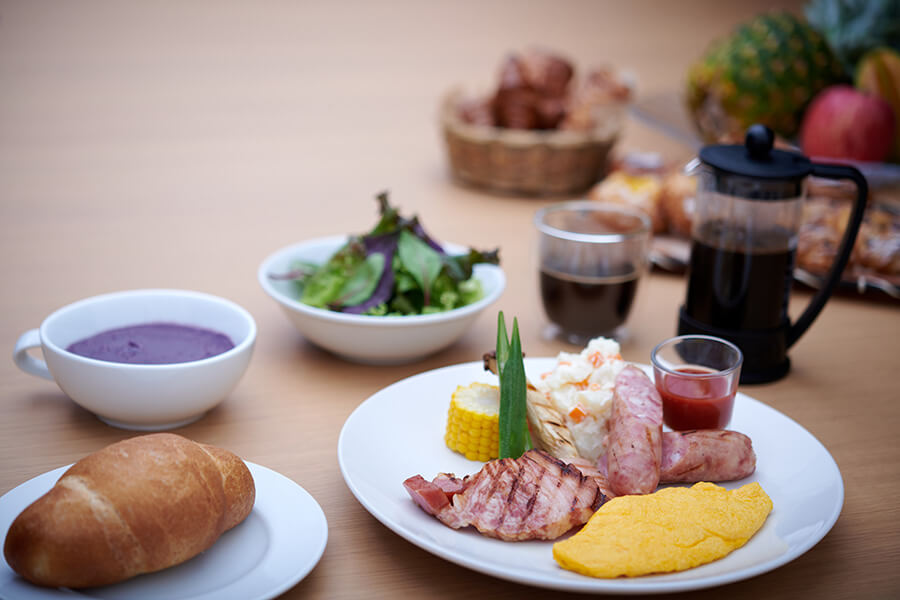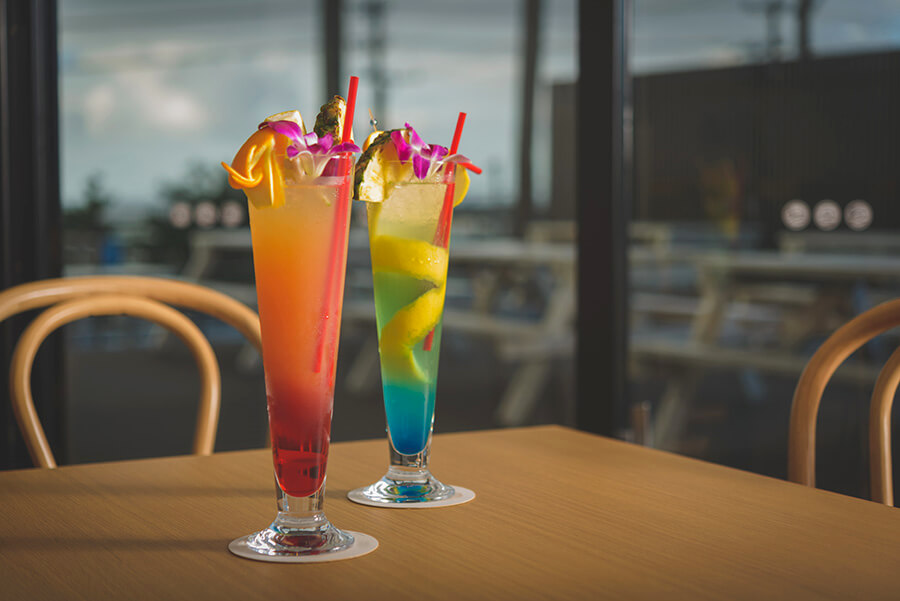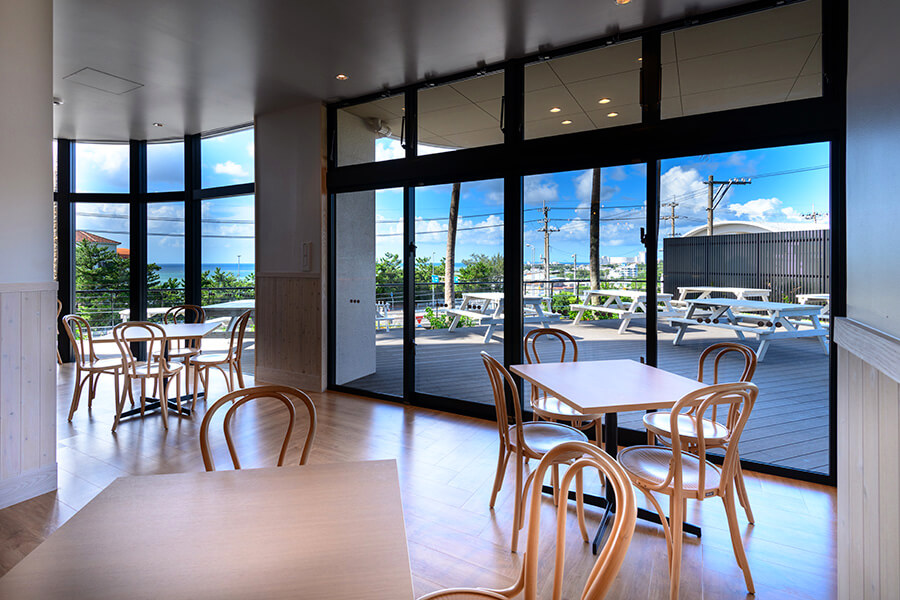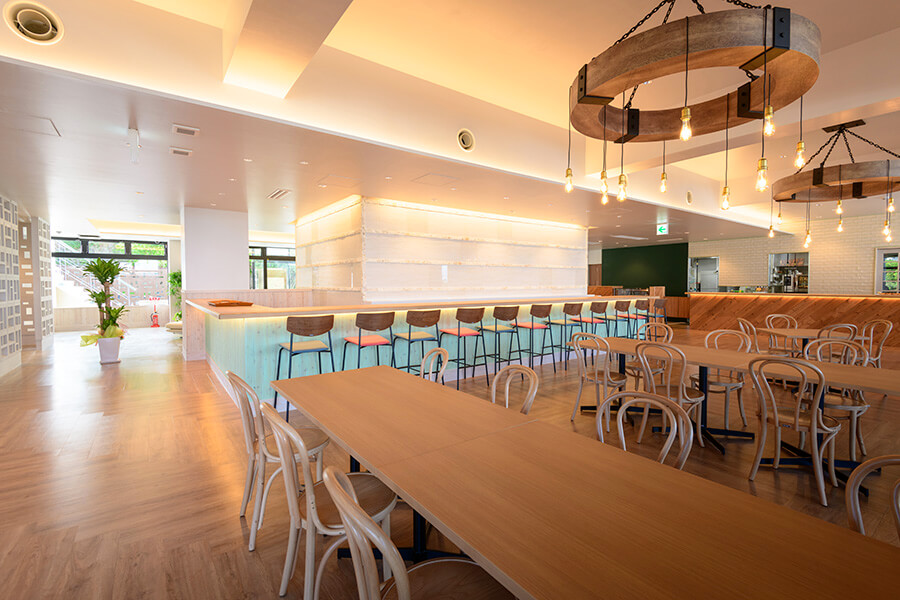 Use of locally harvested food ingredients maximize your dining experience in Okinawa.
Our chef will provide you with tantalizing menus based on his Japanese culinary technique and his passion for cuisine. Both in-door and alfresco dining arrangements can be made at the restaurant
More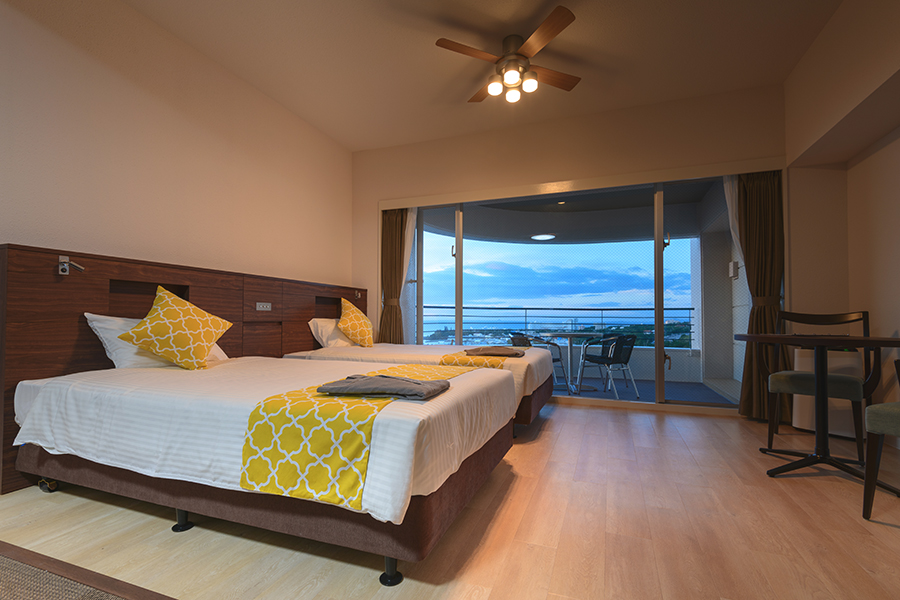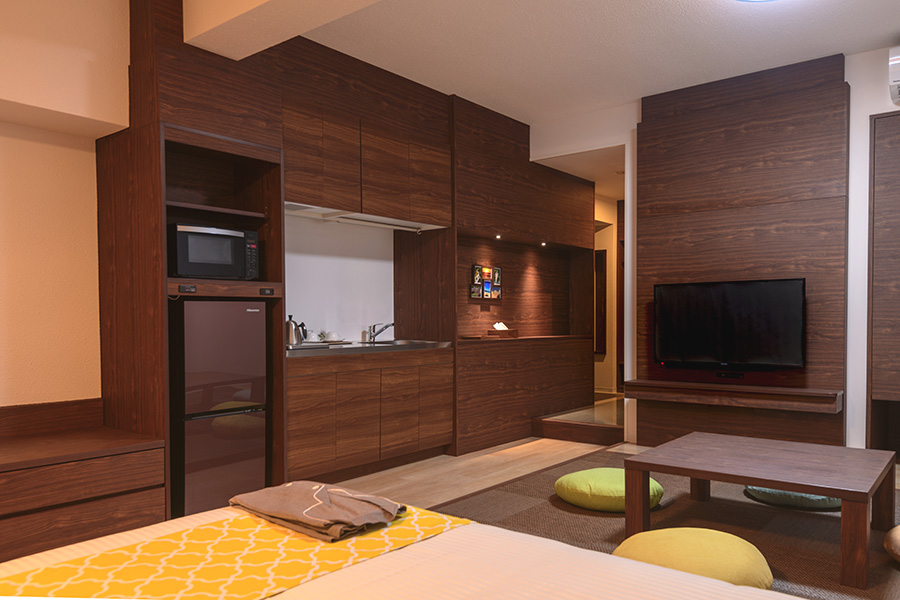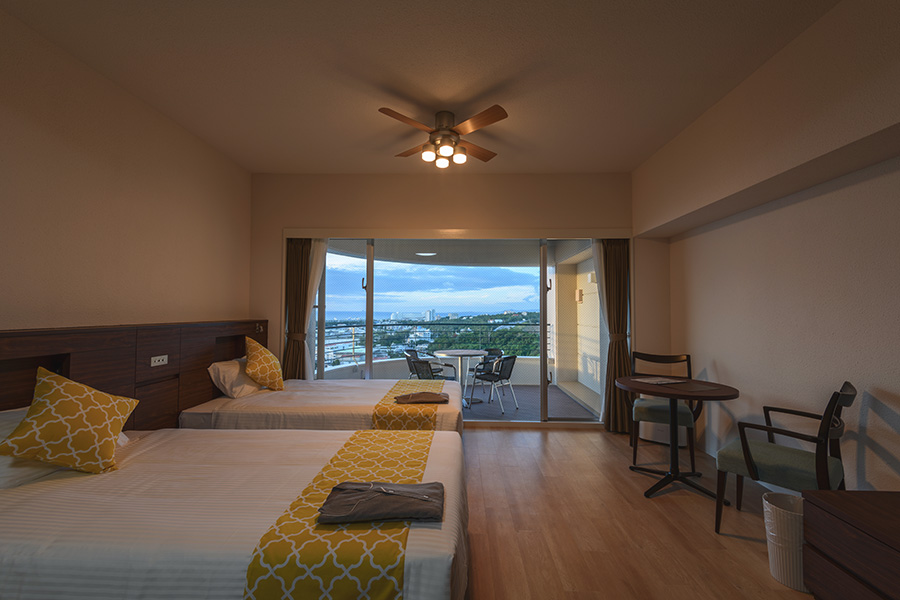 All rooms facing the sea enhance your resort stay with the residential feels of accommodation.
Rooms are over 40 square meters in size and they are spacious enough for the families of 4 people to be stayed together in the same room. A boutique condominium styled resort hotel with "East meets West" type of room set-up entices our guests with relaxed and residential feelings. They are able to enjoy their stay in the environment surrounded by the nature of blue ocean, blue sky, sea breeze and the Sun light of Okinawa.
More